Deadspin released a video montage this weekend showing Sinclair anchors at stations across the country reading a scripted message about the dangers of fake news.
Sinclair Broadcast Group based outside Baltimore, began airing the promotional campaign last week during newscasts on its stations. It ordered anchors at its stations to appear in the one-minute spots and to read the same words written for them by Sinclair executives.
Sinclair, which owns 173 TV stations and is seeking to buy 42 more, has a long history of supporting conservative political candidates and courting criticism by using the newscasts of its many stations to boost them.
And the "official" response: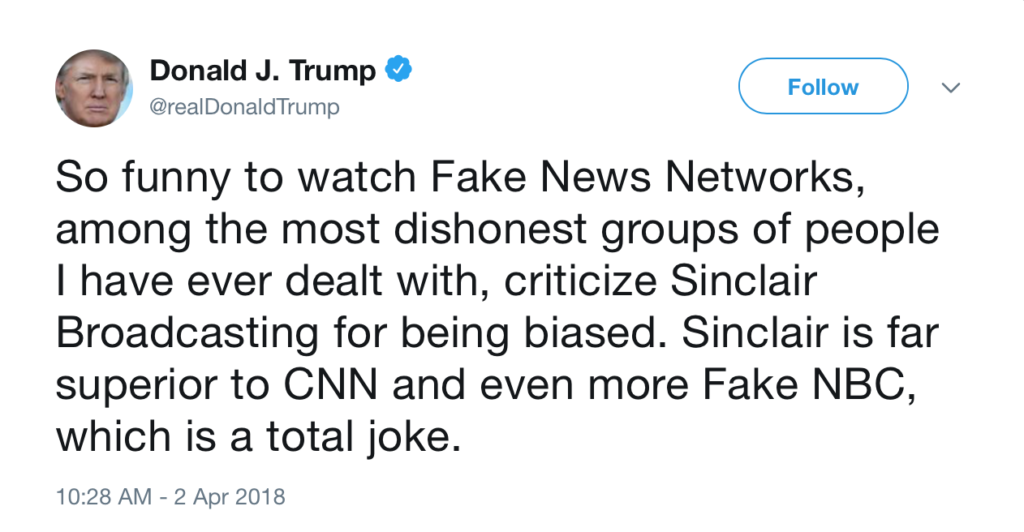 Chicago Tribune story:
http://www.chicagotribune.com/news/nationworld/politics/ct-sinclair-video-trump-20180402-story.html